Saturday, March 10, 2018 / by Thea Limon
Lake Arrowhead home buyers have started to rely more and more on the internet when searching for their dream home! The reason for this is that the internet is convenient. Whenever you have a free moment, you are able to jump online or on your phone to search through photos of homes for sale. For people who live chaotic and busy lives, searching online is the easiest route! Even so, I recommend not solely relying on the web to purchase a home. The best idea is to use the internet as a step in the overall process.
Experienced Realtors use Tour Factory and their personal websites to upload photos of the homes that are for sale. Detailed descriptions and listed amenities help viewers get an overview of the house. Typically, a general overview is not enough for a home buyer to know if they would like to buy or not. Buying a house is a huge decision and not one to be taken lightly. That is why a buyer should always visit the property before signing the real estate contract to become the new owner.
Size of the Lake Arrowhead home
Photographers are able to use lighting and staging to make the home appear larger than it may be. Wide angle lens can also enhance the photos to have the same effect. A buyer may be led to believe that a bedroom is double the size than it truly is. Even with good intentions behind the pictures, confusion and assumptions made by a buyer could cause them to have the wrong information. Going to the property lets the possible buyer see the size in person, taking out any miscommunications from the equation.
Square footage gives the buyer a wonderful estimate of how big the property is but not exactly the size of the rooms. If you have hired a great Realtor, they may go over to the house and measure it for you! If there is no possible way for a buyer to visit Lake Arrowhead but wishes to purchase a property for an investment, a virtual home tour, and a knowledgeable real estate agent would be able to guide them through the process. Another option would be to have your Realtor walk through the home while on live video with you. That way you're able to see the home in real time and ask any questions that may come up as you virtually walk through it.
Quality of the Lake Arrowhead home: Once again, photos can enhance the appearance of a home. Simple knowledge in lighting, positioning, and staging create quality photographs. Of course, a photographer cannot make a home that is older and worn down appear like a beautiful mansion, but they may be able to have it look charming and rustic.

Photos are a great starting point. If you don't like how the house looks online, then there is a good chance you may not love it in person. Consider viewing the home online to get an understanding of what you are going to see and to find out if it's worth your time to go to the property. The internet can show how the house looks inside and out, but it won't tell the viewer how it smells.
An unpleasant scent can deter home buyers, but if they are buying online, they wouldn't be able to know about the scent. Even if a buyer states that a specific home they've seen online is the house for them, it is critical that they know everything that needs to be upgraded, fixed, and replaced before signing a contract. Home buyers could ask for items to be fixed during negotiations. In California, sellers are not obligated to go along with your contingencies, but if the seller is motivated to sell the home, you may have a good chance of having them agree to some or all of your contingencies.
Convenience
The biggest benefit to using the internet is the convenience factor. A buyer doesn't have to drive to Lake Arrowhead, California to see every home that they've heard about. Realtors can send buyers a list of possible properties that the buyer would love, after having a conversation with the buyer to figure out what they are looking for.

Life can be busier than we may like and whenever we are able to make our daily activities easier, we jump at the chance. When you combine searching online, and in person with a well-informed Realtor, the task is quicker and goes a lot smoother. Before you choose a house you want to visit in person, you can scroll through the homes for sale and the list that your Realtor has sent over to you.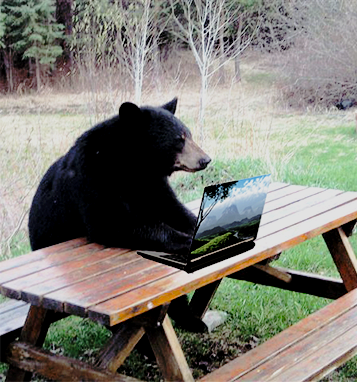 Once you have agreed on a list of homes, you can then set an appointment with your local Realtor to show you the homes.

This is convenient for you, the seller, and the Realtor because it helps everyone to be on the same page. When home buyers don't make appointments, it can lower the chance of seeing the home they wanted. The property could be rented out to vacationers or still have the current homeowner inside.
Get a feel for the neighborhood
When you are looking online, it becomes a challenge to find out how the neighborhood is. You can find statistics or try to Google photos, but that can only take you so far. One of the most important questions a homeowner should ask is how the neighborhood is. This is why speaking to a local Realtor who lives nearby is a huge benefit! They are able to show you key locations and help explain the general feeling of an area. Luckily, Lake Arrowhead is generally a safe town, but each neighborhood can have positive and negative aspects, depending on the reason why you are buying the house. When you hire a local Realtor, they are able to guide you through the different types of neighborhoods and explain what they are best suited for.
Are you making this mistake?
One common mistake that buyers can make while searching online is becoming too attached to a house before they are able to see it. Don't let this happen! Wait until you visit the property to know your actual opinion. Emotions can easily get caught up in the process. It's only natural because our minds can wander to the potential memories we could create with our families in that house.
Being able to place yourself in the home is a good sign though! A soon to be mother envisioning her child taking their first steps down the hallway proves that she receives a good feeling from the house. A buyer wants to walk into a property and feel at home. That is a lot harder when a home buyer is searching online only. Use the internet to your advantage by scrolling through different photos of homes for sale in Big Bear to figure out the type of home that will suit you and your family.
Viewing Homes
When you are viewing homes, it's helpful to know what you are looking for. Do you want the bedrooms to be close to the master bedroom? Does it have to be on the lake or have a mountain view? Are you firm on the number of bedrooms and bathrooms you would like? What type of look are you searching for? It's important to know the answers to those questions before searching for your dream home.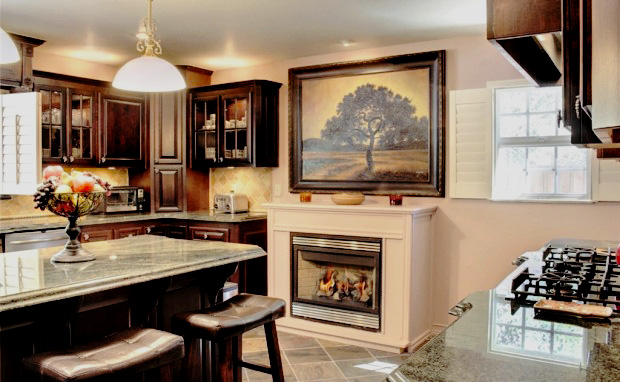 A local Realtor would be able to narrow down the search of homes that fall into the categories you are looking for. Once you have found a full-time local Realtor, the entire process will be a lot easier! Wait until you have found that right Lake Arrowhead Realtor before buying a home. It pays to be patient and stopping yourself from any impulsive buying.

You may have found a home online that you like but a Realtor might be able to find one that you love. They know what homes are coming up for sale, giving you an advantage over those who solely trust the internet for their information. Don't choose one or the other. Use both the internet and in person viewing to find the Lake Arrowhead home of your dreams!
---