Saturday, November 25, 2017 / by Thea Limon
Are you about to put your home on the Lake Arrowhead real estate market? If you are, this list will help you to sell your house! Emotions play a huge part in the Lake Arrowhead home buying process. A sale relies on how the buyer and seller both feel.
For sellers, they want to make sure that the buyers will feel comfortable and happy when they are in their home. A knowledgeable Lake Arrowhead real estate agent can help you go through this list of distractions to see if any of them are an issue for your property.
To do that, a couple of negative distractions need to be avoided. When a Lake Arrowhead home buyer is visiting a property that they may want to buy, the feeling they receive from the house can influence their decisions. A little thing could be the reason why they don't buy your home!
List of Distractions
Smell:
The scent of your home is one of the first things that people will notice. Make sure that they remember a relaxing and fresh scent that will motivate them to love the house even more! The tricky part is to know if there is an odor that you're accustomed to and may have forgotten about.
Pets are one of the top causes for unpleasant smells in a house. We can get so used to how our dogs or cats smell that we don't notice it until someone else walks inside.
Have a friend or family member walk through your house to see if there is a smell that you didn't catch. If there is a smell, you could steam clean the carpets! That is a great way to work out pet odor. Open up your windows to let in fresh air to help air out your house or consider painting a room that your pets were in most of the time.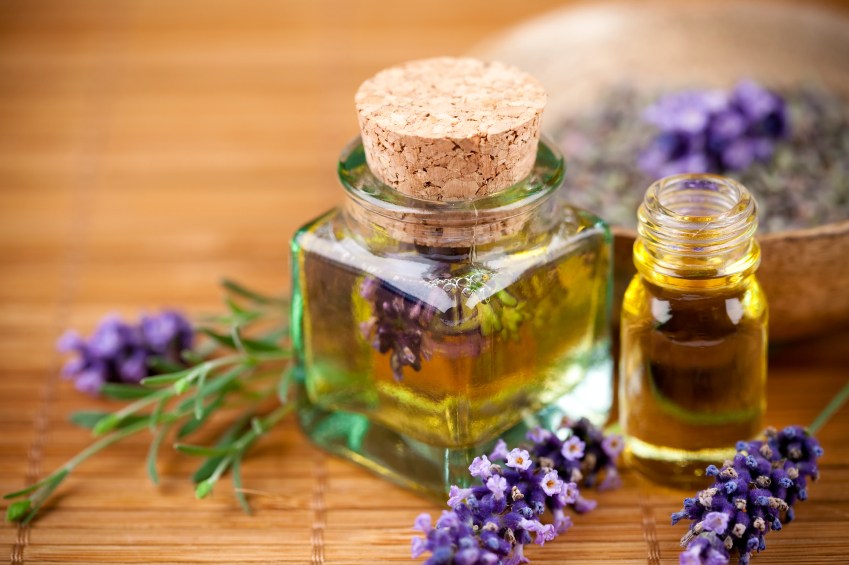 Experienced Realtors know the trick to creating a pleasant atmosphere by adding a certain scent. Candles are wonderful, but then you have to be extra cautious that they don't start a fire. The easiest way to introduce a nice aroma is by using essential oils (a diffuser makes this an easy route) or by baking a batch of cookies before the viewers stop by.
Clutter:
Clutter is a huge distraction! Don't let buyers be more interested in the items in your house rather than in the house itself. Having a clean and organized home helps buyers to feel more comfortable; it gives them the peace of mind on how the house was taken care of before. When there are objects scattered around the room, it takes them out of the buying mindset and into a negative one, making them want to leave and not purchase.
Don't stop there! Deep clean the house before you put it on the market. Sellers want the buyers to feel relaxed and at ease while visiting; if you have ever been in a dirty house, you know what a challenge that is. Either hire a cleaning company to make the house sparkle or break out those cleaning products yourself. Your Lake Arrowhead Realtor can refer a cleaning service that they trust to do the job properly!
Personal Belongings:
Buyers want to be able to see themselves as the owners when they view the house. An empty wall might not look appealing to you, but as a buyer, they can envision their family portrait, a shelf that holds their personal mementos, or the perfect place to track how fast their children grow. When sellers distract potential buyers with their personal belongings placed around the house, they take the buyer out of the mindset that that house could be theirs.
Subconsciously, buyers are not as likely to take the house into account as a possible purchase if they see family photos of the current owners. They won't associate the house as their own but as someone else's. Photos can make it hard for them to see it as their home. Our emotions fuel our choices more than you may think! When a buyer can see their children growing up, taking their first steps in the living room, or enjoying a family vacation, then they are more motivated to buy.
Many buyers are searching for a house to put on the rental market. Personal belongings can negatively affect those buyers as well. Generally, a vacation renter in Lake Arrowhead searches for a home that embraces the cabin experience; where they wake up and can practically smell the clean mountain air. With that in mind, a buyer views the home and tries to see how they could decorate it to fit that image but can become easily distracted with your belongings to be able to do so.
Darkness / Lack of Natural Light:
Lake Arrowhead is a very open and beautiful town, perfect to let the sunshine in to improve your mood. Natural light helps brighten up a person's attitude!
According to U.S. News, "Experts now believe that sunlight has widespread mood-elevating effects, possibly because the "happy" hormone serotonin increases when nights are short and days are long. In fact, psychiatrists often recommend that depressed individuals go outside in the sun for 30 minutes a day."
Open the blinds and let that light shine in. The happier the buyers are, the more likely they are to buy. It's a tip that doesn't cost anything for the seller but does go a long way.
Animals:
Our pets can be like our children, but they can also be the reason why a buyer doesn't purchase a house. We can get used to our pets and not notice when the house has been affected by them. Before putting your house on the market, it's important that a seller moves out of the house, especially if they have a pet. A dog can bark and cause the buyers to feel uncomfortable while looking around because they don't know the animal.
Unfamiliar pets can put buyers on edge. If an owner still lives in the house with their animals, it can remind the buyer that there could be some possible damage. It's easy for a dog to rip up carpeting, chew up furniture, or accidentally wet the carpet. Don't let their thoughts focus on the negative aspects of having an animal. Rather than try to have them concentrate on the positive, take that aspect out altogether. Don't let them see anything that is related to an animal or pet.
The backyard can be your animal's haven. Yet, before a seller invites any buyers over, double check the condition of the backyard. Did your dog dig up multiple holes, tear out a part of the fence, or leave toys littered on the ground? Clean and fix any issues before anyone else sees them. A tiny tear in the fence may leave the buyers worried about what else will be ruined or need fixing.
Tenants/Occupants:
A bad idea for a Lake Arrowhead homeowner is to put their home on the market while trying to still live in the property. Stay clear of this situation because it brings too much chaos into the equation of selling your house. For homes that are unoccupied, Realtors are able to preview and show the house at any time.
This is a huge advantage because it gives buyers more time to see the home. Real estate agents can access the lockbox with the key located inside. When there is a tenant inside, Realtors have to schedule appointments to show their house, making it impossible for last minute showings to happen.
There is also the negative part of all your personal belongings being around the house. It's a pain for the owner to have to box everything up and move it out of the way before buyers come. An owner could be doing that multiple times a day. Also, buyers don't like the idea that someone else is in the house and is listening to their conversations. They're not as comfortable as they could be without anyone there but them and their Realtor.
Buyers want to be able to speak to their spouse, family member, or friend about their likes and dislikes without thinking they will upset the owner. Save yourself the time and hassle by moving out of your house before putting it on the market.
Street Appeal / Exterior Appeal: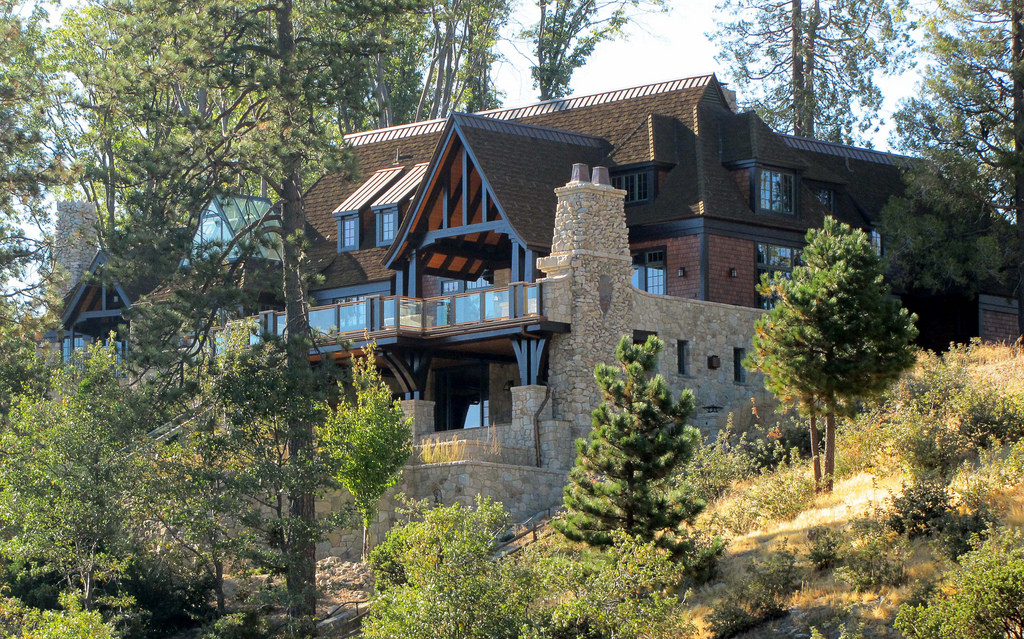 It's all about the curb appeal! Before putting your house on the market, think about how you would feel walking up to your house as a home buyer.
Is there something that needs to be fixed or cleaned up? It's better to fix the curb appeal before you have buyers coming to your house. An experienced local Realtor would be able to help you by suggesting what he or she believes would benefit you by fixing.
Photographs, video tours, and in person viewings regularly include the view of the front of the house. A buyer is less likely to purchase your property if they don't find the exterior's appearance to be appealing. They might walk into your home with a negative mindset of the house before they enter or if they even enter at all. There is a chance that a buyer won't go inside if they don't like what they see on the outside.
Temperature:
Lake Arrowhead either has lovely summer or spring weather or the chilly air of winter. A crucial part of having a buyer be interested in your property is to meet all of their needs, including the temperature. Typically, being too hot or cold causes a person to focus entirely on how uncomfortable they are. Being distracted takes the buyer out of the mindset of buying a home. A buyer can't see their family playing chess on the dining room table while searching for the heater.
Keep the temperature at a comfortable level to stop potential homeowners from disliking your house. A good cozy atmosphere will make them want to come back. When they leave the house, you want them to wonder the next time they will see "their" home. Being happy and comfortable is the key to doing that!
Keys and Locks working Properly:
Convenience is a major motivator for buyers. When they come to see a property, they want to go inside and leave without any problems. There have been times where the keys and locks wouldn't work properly. Some locks and doors are hard to open; where the Realtor has to put pressure in a certain way while pushing the door to open. If the buyer sees this, they could start off the showing with a negative mindset.
The inconvenience is a small issue, but the repercussions might be the reason why your house doesn't sell! This is especially true during the winter because of the cold. Buyers don't want to stand outside in the snow, waiting for the door to open. The experience becomes negative; thus, your house has an unfavorable feeling attached to it.
Political or Religious Statements:
Politics and religion are not only two topics you avoid around your family but also around buyers. Each person may have another opinion and belief when it comes to these two topics. It's easy to offend another person without even meaning to by the way your house is decorated. Make sure to take down any religious or political statements you may have in your home.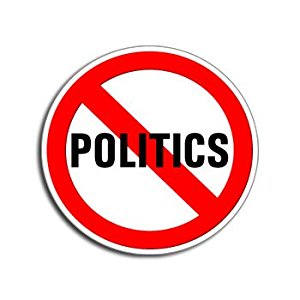 For example, if you supported Donald Trump or Hillary Clinton and a person with an opposite viewpoint came to view your home, they might be put off from buying. Owners could have a sign up in their front yard, showing whom they voted for. When a buyer sees the sign, they might associate the negative feelings they have for that politician onto the house because they know the seller supports them.
When people feel passionate about a subject, topic, or belief, it's important that sellers take those feelings into account. Don't miss out on selling your house in Lake Arrowhead because you didn't take down a sign outside. Trinkets of religious statements can also be a problem for individual buyers. Religion is a topic that not everyone sees eye to eye on. Take down any religious decorations to not alienate anyone from another belief.
Before you put a property on the Lake Arrowhead real estate market, check off this list of distractions to stop them from negatively affecting the sale of your Lake Arrowhead home. Each subject listed can be easy to miss, but now that you know what to watch out for, they shouldn't be a problem for you! Ask your local experienced Lake Arrowhead Realtor for advice on other aspects of selling your house that may be a hindrance in the process.
---